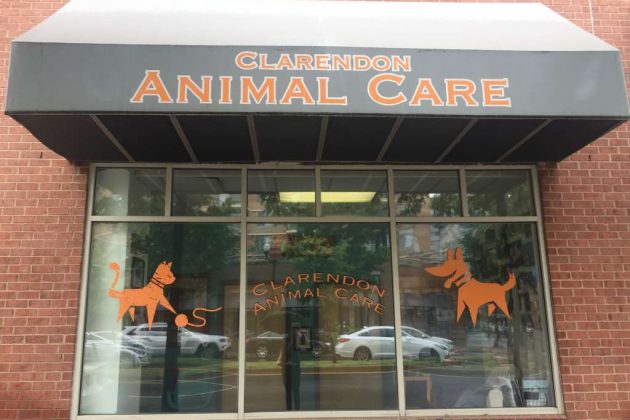 Clarendon Animal Care is expanding and opening a second location in the newly-opened Centro Arlington development at 940 S. George Mason Drive. The clinic is anticipated to open at some point this spring, according to co-owner Kayleen Gloor, joining nearby Harris Teeter grocery store and Orangetheory Fitness exercise studio.
"[Our new location] will allow us to expand our ability to serve our existing clients and patients but also bring the Clarendon Animal Care culture and level of service to South Arlington and nearby locales," said Gloor.
The County Board is set to consider a use permit for the 2,500 square-foot space at its meeting this Saturday, November 16. Per a staff report to the Arlington County Board, the new Clarendon Animal Care will have three to four exam rooms and employ two full-time veterinarians, along with a team of six to eight support staff.
The original Clarendon Animal Care is located at 3000 10th Street N., where it provides a wide range of veterinary services from emergency care to vaccinations.